PULTRUDED STRUCTURAL PROFILES
††††† Fiberglass materials can be used in place of or in conjunction with aluminum, steel or stainless steel in fabricated structures. Today, fiberglass fabricated structures are solving problems in a wide variety of applications.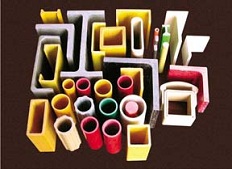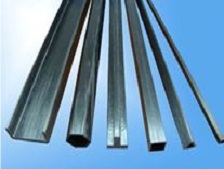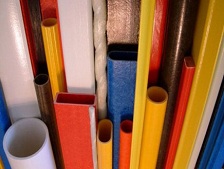 Some of these benefits include:
Lightweight Ч weighs 75% less than steel
Corrosion resistant
Strong
Dimensionally stable
Low thermal and electrical conductivity
Transparent to EMI/RFI waves
Easy to fabricate and assemble
Low in maintenance





Standard FRP ladder and ladder cage systems are designed and fabricated to meet the requirements of international and local safety standards.
FRP ladders and ladder cage systems are produced using a premium grade resin systems with flame retardant and ultraviolet (UV) inhibitor additives.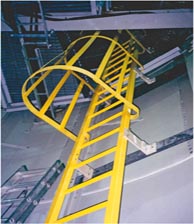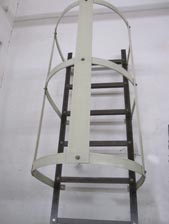 FRP Road Side Delineators produced by Azkompozit LLC are intended for excellent night visibility on highways.
High performance reflective sheeting complies with the requirements of ASTM D 4956 standard.
††††††††††††††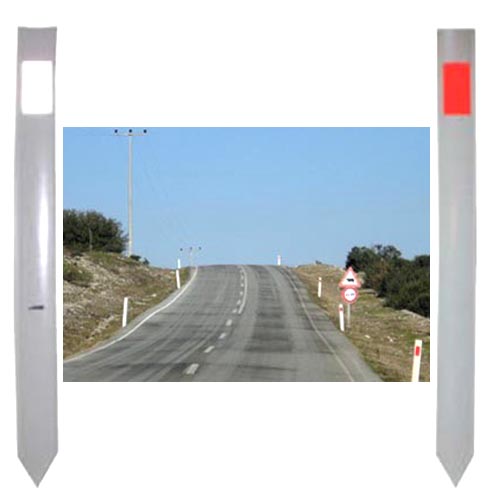 Advantages:
Flexible
Resistant against UV attacks
Easy installation
Long service life
Low maintanece cost
High visibility